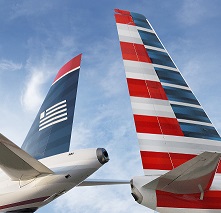 Actionable financial information for American pilots, covering your 401k Plan, the stock market, retirement, economic events, financial independence and security.
New Digital Newsletters
The newsletters are not available at this time.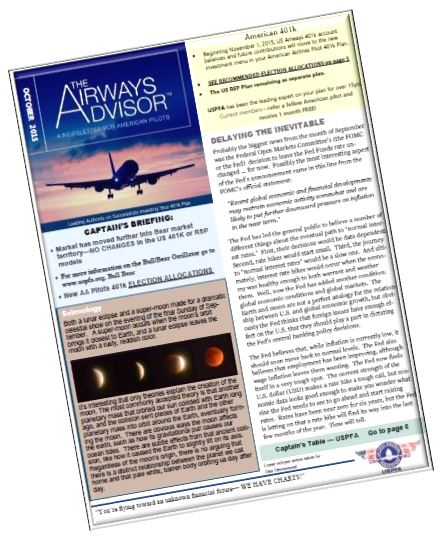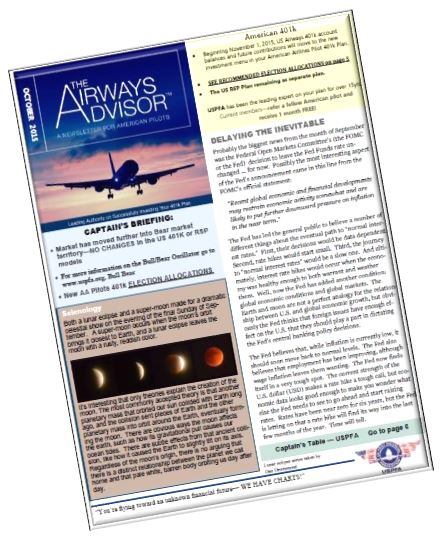 Click link below for latest newsletter:
Remember: Your 401k / RSP plans have trading restrictions, so you must keep track of your buy and sell orders. As well as, competing fund restrictions which will require you to exchange funds, rather than rebalance.
2016 Back Issues: